Batman Still Looking Pretty Sad.
SDCC gave us a new picture of Ben Affleck's Batman, and yes, he still looks really sad.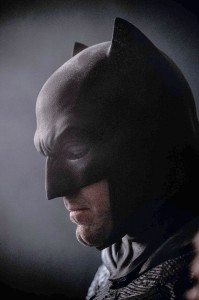 Okay, he also looks even more Frank Miller-y. If nothing else, this is looking to be the most comic-accurate Batman costume seen on film.  Good stuff if you ask me.
Via: Comic Book Resources