First Look at Roy Harper's Arsenal Costume for 'Arrow'
So Entertainment Weekly has posted the first official image of actor Colton Haynes dressed in Roy Harper's full Arsenal costume in the upcoming season 3 of the CW's Arrow. Click the image to see the full size version: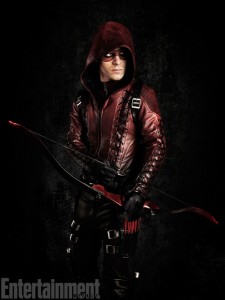 Honestly, I think it looks pretty cool. Frankly, it looks a heck of a lot better than what Roy Harper is wearing in the current DC Comics.
Via EW