Is this a leaked photo of Doctor Doom from the new "Fantastic Four" movie?
So over the last couple of days a pair of images have been floating around the vast interwebs which purportedly show us what Doctor Doom is going to look like in the upcoming reboot of the Fantastic Four. Well, at least what he's going to look like in one scene (you can't discount the possibility of a mid-film costume change).
There's not much to talk about, so here's what the photos look like (click to enlarge):

We have removed the photos at the request of 20th Century Fox — but they're still up at io9
Personally I hope this isn't the final armor in the film, and that eventually Doom puts on something a little more… traditional. Also, I know most of the country won't have thought of this, but doesn't Doom mildly resemble
No Brand Con
mascot Duct Tape Boy a bit in this?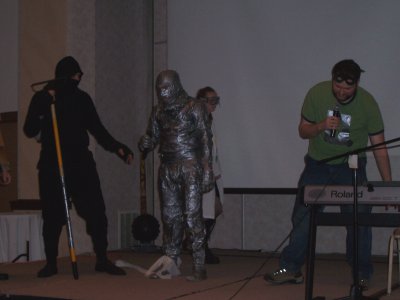 It's just sort of uncanny…
Via Screenrant