'Heroes Reborn' Gets an Official Premiere Date
We've known for a while that NBC's revival of Heroes (titled Heroes Reborn) is coming to Thursdays this fall, but we didn't know exactly which Thursday it would begin airing.
Well, now we do.
NBC has announced that the show will premiere September 24th. The revived series cast includes returning cast members Greg Grunberg, Masi Oka and Jack Coleman, as well as new cast member Zachary Levi. NBC also put out the following poster for the series: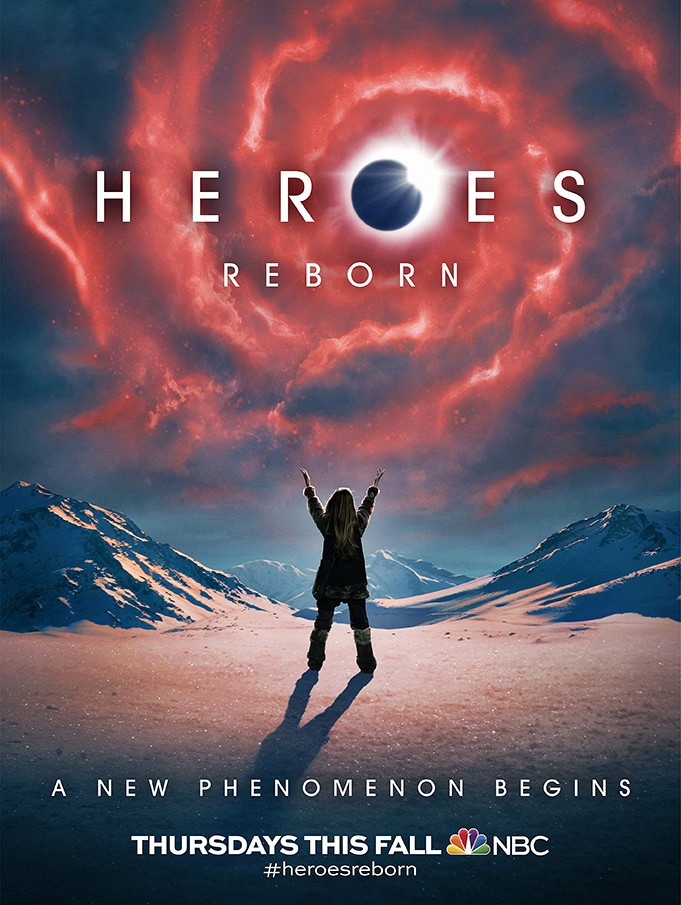 Whether the revived series will be any good is up in the air. Pre-writers strike, the original series was actually pretty good, but the later seasons were significantly weaker. I still enjoyed the show in its later years, but I know I'm in the minority.
Heroes Reborn
is probably the most head scratching revival on the horizon — but hey, Zachary Levi.
I like Zachary Levi.
Via Screenrant