Spoilers: A Major Shakeup for Firestorm on 'Legends of Tomorrow'
The Flash introduced Firestorm to the Arrowverse canon this last season, and most people were excited to see the character listed on the roster of the upcoming Legends of Tomorrow series. Firestorm is a unique character though, as he's the amalgamation of two people.
In The Flash, the character appeared as a fusion of Victor Garber's Martin Stein and Robbie Amell's Ronnie Raymond.
There's an issue though, as Robbie Amell hasn't shown up in any cast listings for Legends of Tomorrow (though Victor Garber is prominently featured). It's been a question left hanging in the air for a while… and now we know why.
Recently a promotional video went up (that has since been pulled) which revealed Franz Drameh as Firestorm. Drameh has been listed as a cast member for a while, but who he was playing has largely been a secret.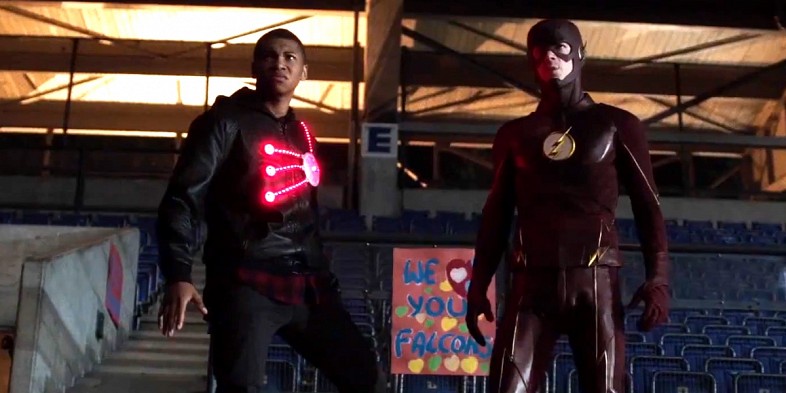 Drameh as the other half of Firestorm has been the rumor for a while, but this is really the first official confirmation of the changeup. No word on what Ronnie Raymond's fate will be and what causes the change, but as Robbie Amell is scheduled to appear in the upcoming season of
The Flash
, we can assume it will happen then.
The Flash and Arrow are back next week, and Legends of Tomorrow will debut early next year.
Via Screenrant