Take a Look at The Flash's Danielle Panabaker as Killer Frost
Comic book fans know that Danielle Panabaker's character on The Flash Caitlin Snow is based on a character who eventually takes on the mantle of "Killer Frost." While we don't know if the TV counterpart will ever become that supervillain, we did get a glimpse of an alternate version that did in last season's finale (while Barry was in the speed force). That went by pretty fast though, so most people didn't get a good look.
Well, Panabaker recently appeared on The Talk (which is like a discount version of The View), and they showed off a still of the actress in full Killer Frost gear.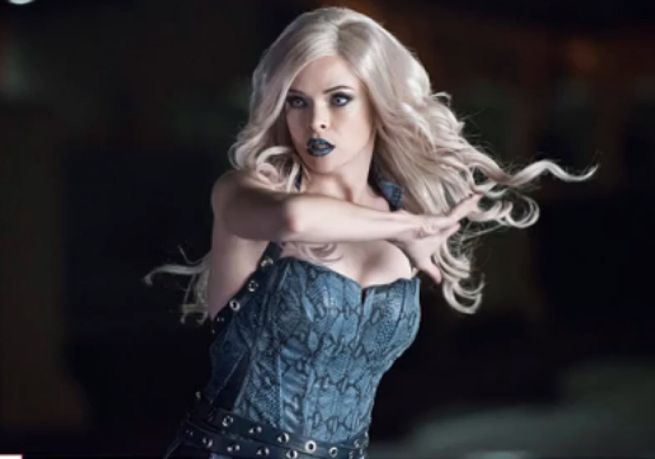 We don't know if Panabaker's Snow is ever going to go full on Killer Frost in the show itself, but it's always a possibility. You can watch he full clip below if you feel like it. I mean it's daytime television, so do so at your own risk though.
Via ComicBook.com