A Good Look at the New Sonic Screwdriver
It's not that much of a spoiler to mention that at the end of this Saturday's finale of Doctor Who we caught a glimpse at the Doctor's new sonic screwdriver. For those who haven't seen it yet (or just need a reminder), here it is in animated gif form: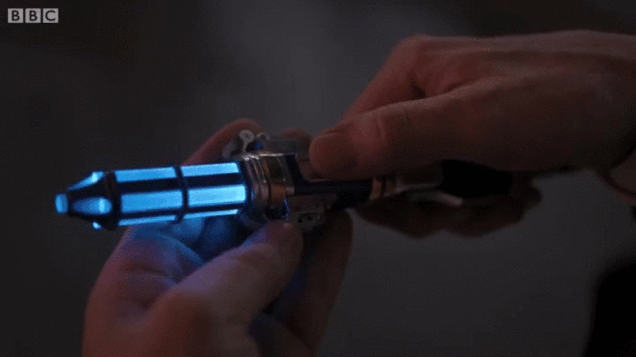 (Image via io9)
Since then, the BBC has put out a brief video about the screwdriver with Peter Capaldi. It gives you a little more idea of the scale of the new prop, along with what it'll look like in brighter lighting.
The official Doctor Who Tumblr also released a bunch of non-final concept art of the screwdriver (which apparently had some red in it originally):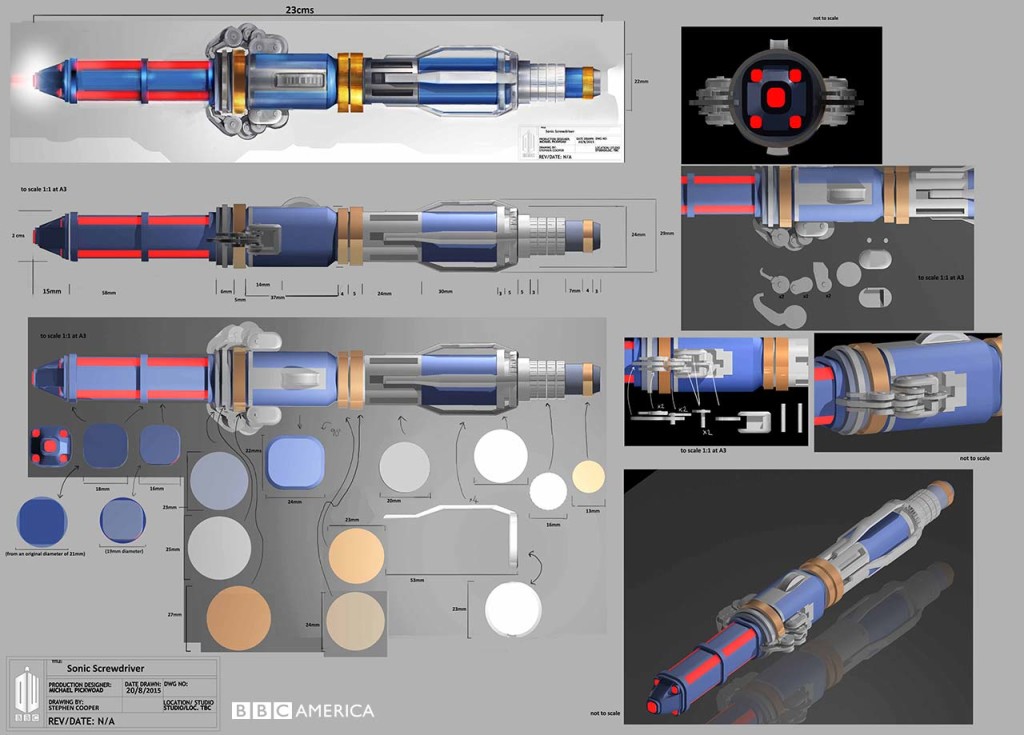 It's nice to see the screwdriver return. I wasn't bothered by the "sonic shades," mind you, but I (honestly) like running around with my toys. Because I'm a massive dork.
We obviously will get a chance to see more of this when Doctor Who returns for its Christmas special.