Toho Releases Teaser, Posters for "Godzilla: Resurgence"
With the success of Legendary's 2014 American reboot of the Godzilla franchise, Toho was fast to jump back into the world of producing their own Godzilla films after taking a break for a decade. We first learned about their new iteration a year ago, and last spring we found out Hideaki Anno and Shinji Higuchi would co-direct the film. Time marches on though, and we finally have a few more breadcrumbs about the project.
Well, we have a poster and what can barely be called a teaser trailer.
Toho released two versions of the poster for the film — one in Japanese and one in English.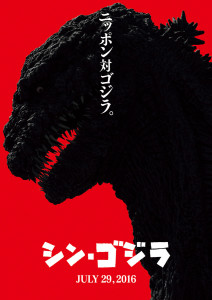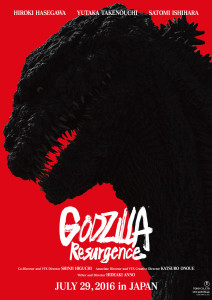 The "teaser" put out for the film is pretty straight forward — people running from something. One presumes it's Godzilla they're running from, but since we don't actually see it, we'll just have to guess.
As marketing goes, it's pretty simple – but I'm still excited. I mean, the more Godzilla we get to see, the better. I don't expect it to look as good as the Legendary films, but I think it'll make up for it with (probably) a better plot.
Maybe.
No word on when we'll see an English language release, but Godzilla: Resurgence hits theaters in Japan on July 29, 2016.