Take a Look at the Live Action Version of 'Vixen'
Vixen, an animated web series set in the Arrow-verse (along with Arrow, The Flash, Legends of Tomorrow, and Constantine) premiered online last year on the CW Seed. Starring Megalyn Echikunwoke (also known as Megalyn E.K.) as the titular heroine, it was recently picked up for a second season.
We've known for a while that the character would show up on Arrow, still played by Echikunwoke, but we weren't really sure how they'd adapt the character to live action. Well, we at least know what she'll look like, as the CW has finally revealed what the actress will look like in costume. They've made modifications obviously, but mostly so it can be worn by an actual human being.
Unlike the way she's drawn in the animated series.
Personally, I'm excited for the additional appearance of the character in the live action universe. Often tie in webseries and online tie-ins get forgotten, disregarded, or excised from canon (I'm looking at you Walking Dead and Doctor Who), so it's nice to see the producers of the Arrow-verse committing to the character.
Arrow is currently airing on Wednesday nights on the CW.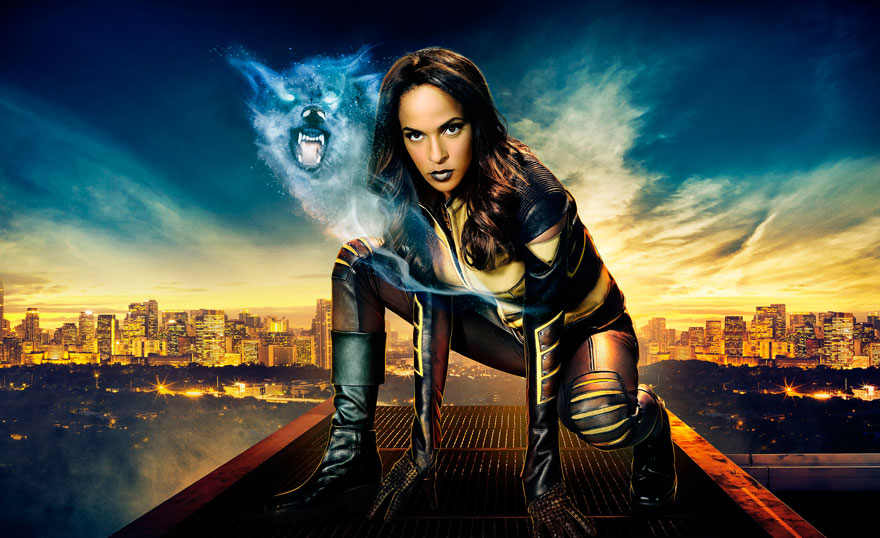 Via HitFix