Watch the First Trailer For "Assassin's Creed"
The adaptation of Ubisoft's Assassin's Creed game series to the big screen has been slowly chugging along. We finally now have the first trailer for the movie, and it looks pretty Assassin's Creed-y. Starring Michael Fassbender, it looks like the film is embracing the full on past-life weirdness of the games.
Fox also released a poster for the film last night too: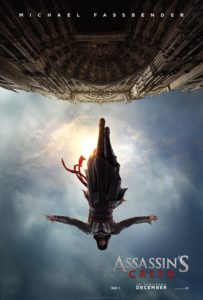 I'm not really excited for this film, but it still looks cool. Of course, with a December release date, it means it will be competing with
Rogue One
in theaters. How many people will choose to go see a video game adaptation instead of a
Star Wars
movie.
Either way, Assassin's Creed still hits theaters December 21, 2016.