'Star Trek: Discovery' Teaser Reveals Titular Ship's Design
So we've been following the ongoing development of CBS All Access's upcoming Star Trek television series pretty closely. The latest news coming out of San Diego Comic Con this last weekend was pretty big though, as we now finally have a title (Star Trek: Discovery) and have a first look at the starship which will feature in the series:
Long time Trekkies and Trekkers may think this ship looks a bit familiar, and that's because it's largely based off of an unused concept design Ralph McQuarrie designed for the aborted Star Trek Phase II series.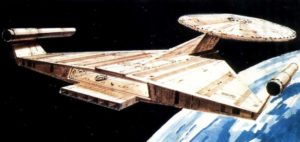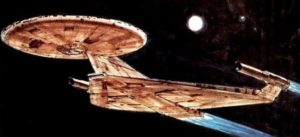 Obviously some important tweaks were made (including making the nacelles not look like they're proportioned like Trump's hands), but the ship's heritage is pretty clear.
Star Trek: Discovery premieres this January.