Matt Ryan's 'Constantine' To Return in CW Seed Animated Series
Constantine fans rejoice! Our beloved Wizard is returning to the small screen, in a new series starring Matt Ryan and set in the same continuity as the last one. No, this isn't a dream — and it'd be pretty weird if you had dreams about reading this website. The CW has announced that they are making an animated Constantine series for their CW Seed online network. The season will be composed of six ten minute episodes, which (like Vixen) then be compiled into a single video at the end of the season.
So yeah, it's like getting one new episode of the previous Constantine series a year — but I will take what I can get.
Matt Ryan's turn as the titular wizard in NBC's Constantine was phenomenal, and when he was brought into the Arrowverse canon last season, a lot of us were happy to see him again. While Matt Ryan's schedule has probably kept him from making more live action appearances as the character, it was nice to know he'd reprise the role outside of the previous continuity in the upcoming animated Justice League Dark. By making the new show animated, this will also allow Ryan to continue in the role.
Just now with continuity.
The CW has released a promotional image for the new show (like they usually do), which looks pretty much what you'd expect an animated Constantine to look like: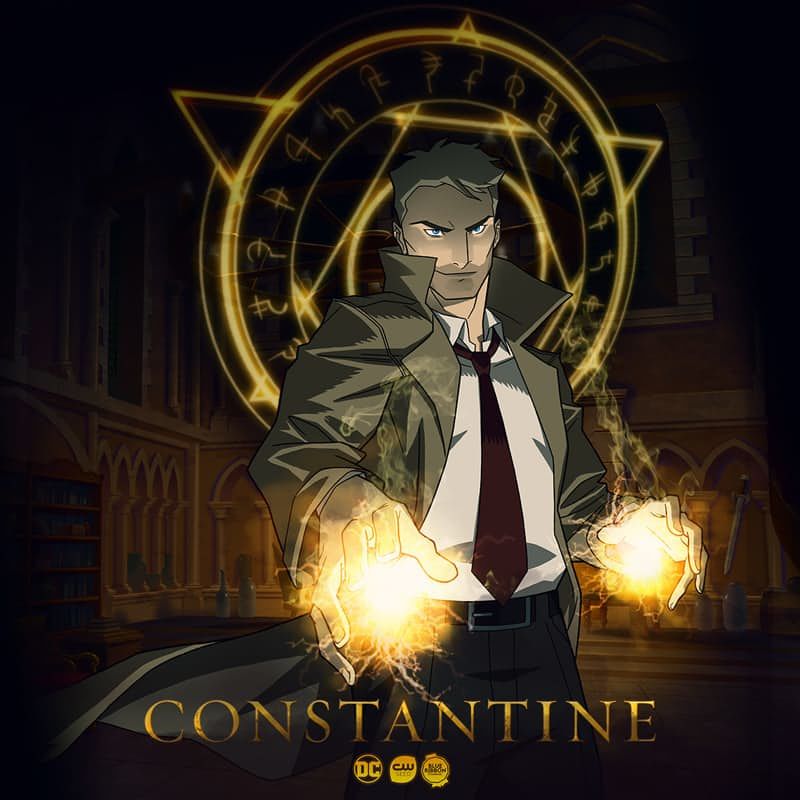 The new show is expected to premiere during the 2017-2018 television season, and it's hard to not get hyped about it.
Via THR