Everything Important From Last Night's Nintendo Switch Announcement
Nintendo Switch? Nintendo Switch. Nintendo Switch. Nintendo? Switch. Nintendo Switch. Nintendo Switch? Nintendo Switch. Switch Switch Switch Switch Switch, Nintendo Nintendo Nintendo. Nintendo Switch.
Okay, that's enough of that.
Last night Nintendo finally gave us the details on their forthcoming console, including launch dates and pricing. But since it was in the middle of the night on a weekday (and some of you had work in the morning), a lot of people didn't get to see it. So with that in mind, we've put together a little cheat sheet to give you the gist of Nintendo's latest and greatest.
Mostly we're just going to put these into bullet points, and keep it simple.
Price: $299.99 US
(No real surprise there, it's right where we thought it would be)
Release Date: March 3rd
Console charges with USB-C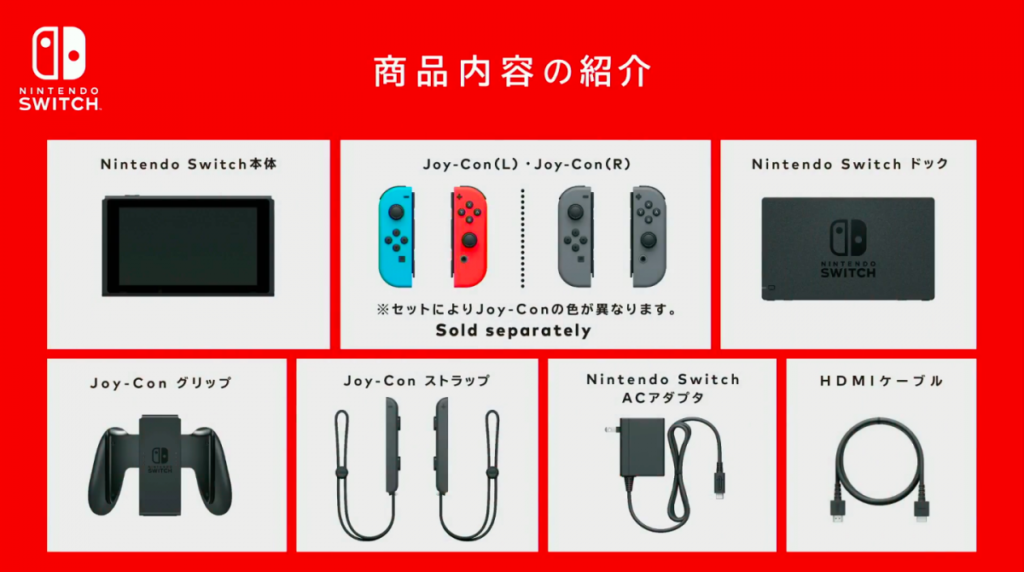 What's in the box (WHAT'S IN THE BOX!):
-The Switch Tablet
-The Switch Dock
-A single set of Joycon (either gray or red/blue)
-Cables, Wrist Straps, etc.
About the Joycon:
-A set costs $79.99
-Analog sticks are clickable
-There's a screenshot button
-Said button will eventually support video
-When detached there are shoulder buttons
-Each half is a Wii-like motion controller
-Haptic "HD Rumble" vibration
-You can buy just a left or right one for $49.99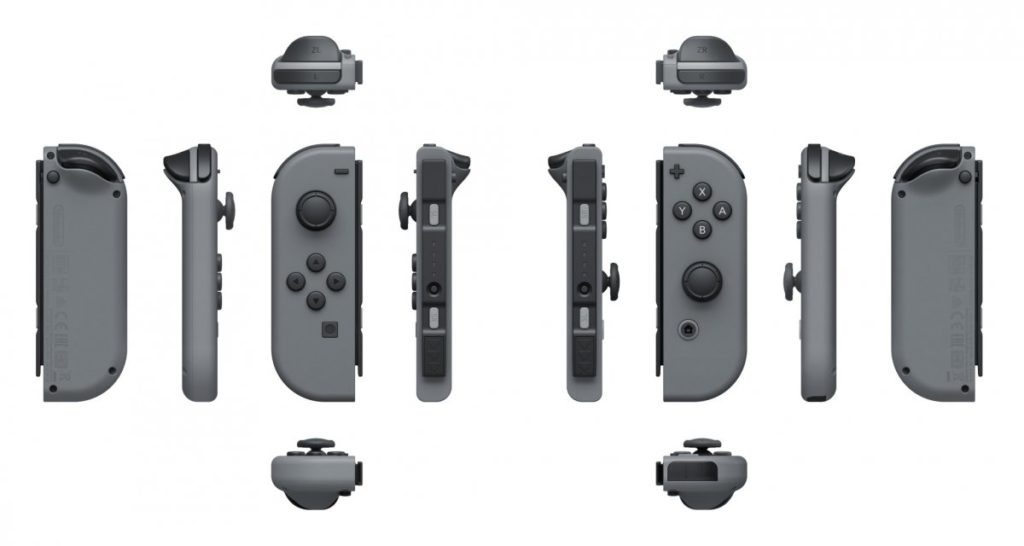 The Pro Controller:
-There is one.
-It costs $69.99.
-Yes, that does sound expensive.
You Can Get a Spare Dock:
-Y'know, in case you have multiple TVs
-It runs $89.99
Tablet Battery Life: 2.5-6 hours (depending on the game)
Internal Storage: 32GB, Expandable with SD cards
Up to 8 Switches Can play local muliplayer together over Wifi
Online Play:
-There will be a paid service
-Because this is 2017
-Voice chat, 'cuz 2017
-You get an included NES or SNES title every month
-No pricing yet
-It will be free at first, and you'll start paying in the fall
Games are on Carts (no surprise there)
Software Will Not Be Region Locked
Games:
Titles available at Launch:
-1, 2 Switch
-The Legend of Zelda: Breath of the Wild
-Super Bomberman R

Some of the confirmed titles to follow:
-Snipperclips – Cut it out, together! (March, eshop)
-Mario Kart 8 Deluxe (April 28)
-ARMS (Spring)
-Sonic Mania (Spring)
-Splatoon 2 (Summer)
-Super Mario Odyssey (late 2017)
-Fire Emblem Warriors (late 2017)
-Pokémon Stars (late 2017)
-Xenoblade Chronicles 2 (no date)
-Puyo Puyo Tetris (no date)
-Fifa (no date)
-Remakes of Dragon Quest 1 & 2 (no date)
-Dragon Quest X (no date)
-Dragon Quest XI (no date)
-Project Octopath Traveler (no date)
There are Trailers for some of these, and this is far from a comprehensive list

You can Pre-order the Switch now.
Did we miss anything? Let us know. You can watch the entirety of Nintendo's Switch presentation here: