Star Wars Episode VIII Finally Has a Title
After months of speculation, we finally know what the eighth episode in the ongoing Skywalker-saga Star Wars will be titled. Earlier today, StarWars.com announced:
We have the greatest fans in this or any other galaxy. In appreciation of the fans, we wanted them to be the first to know the title of the next chapter in the Skywalker saga: STAR WARS: THE LAST JEDI.
Writer and Director Rian Johnson has previously teased that this title was selected from the very beginning, so it's finally nice that the rest of us are being let in on it. Lucasfilm also released the following logo for the film: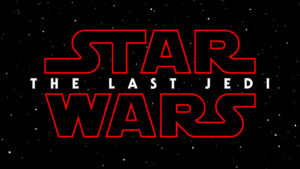 Honestly? It's a good title. I mean, I'm sure someone is going to whine about it
somewhere
, but that's inevitable these days I guess. It's also interesting that they've chosen to cast the "Star Wars" logo in red instead of the traditional yellow (though its obviously not the first time in the franchise history).
Episode VIII, or as I guess I get to call it now "Star Wars: The Last Jedi," hits theaters December 15, 2017.