'iZombie' Season 3 Finally Has a Premiere Date
The CW's iZombie, adapted from the comic of the same name, has had two very solid seasons so far, and fans have been patiently waiting for the third season to arrive. Originally it was assumed the show would be back in January, but the network decided to delay the season until some vaguely defined time in the spring.
Well, thanks to a photo posted to the official Facebook page, we now have some clarity on that — iZombie will be back April 4th.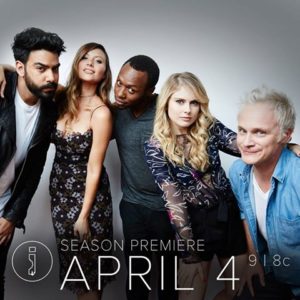 The show will be taking over the Tuesday 9/8c timeslot from
Legends of Tomorrow
(which will have just finished its season), which is the same weeknight the show has aired on for the last two seasons. It's a pretty phenomenal show, and if you haven't checked it out yet, you can currently catch up on Netflix.
And you should.