Cosplayer Alisa Norris (aka 'AlisaKiss') Participated in Charlottesville White Supremacist Rally
Look, we've been actively avoiding talking about the "Unite the Right" White Supremacist rally that recently took place in Charlottesville, where one of the participants decided to drive full speed into a group of counterprotesters – killing one and injuring quite a few others. We figure here at Nerd & Tie that you've stopped by our site because you want to avoid thinking about what a garbage fire the world seems to be falling into. Sadly though, sometimes the real world intercepts with fandom and we're forced to bring it up.
You see, it turns out that popular cosplayer Alisa Norris (aka "AlisaKiss") attended the rally, and no – she was not a counterprotester. As Russ Matthews pointed out on Facebook: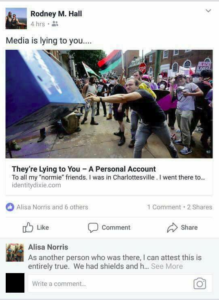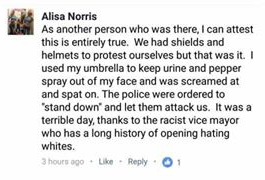 Norris can be spotted about fifteen seconds into this video holding her husband's hand as he shouts "Jews will not replace us."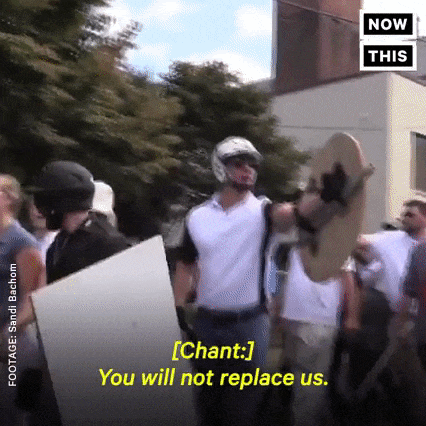 GIF version Courtesy of Bleeding Cool
Norris took part in White Nationalist event, and her husband has openly admitted to being one. I'm not a big fan of letting Nazis and White Supremacists into conventions or working with them, and I know I'm not alone. It's very clear Norris is a supporter of that movement, and the community needs to take stock of that.
Clearly some people already have decided to take a stand, as it appears that the webmaster for Norris's site has resigned. On their way out the door, the now former webmaster took down the website, AlisaKiss.com, and replaced the contents with the following: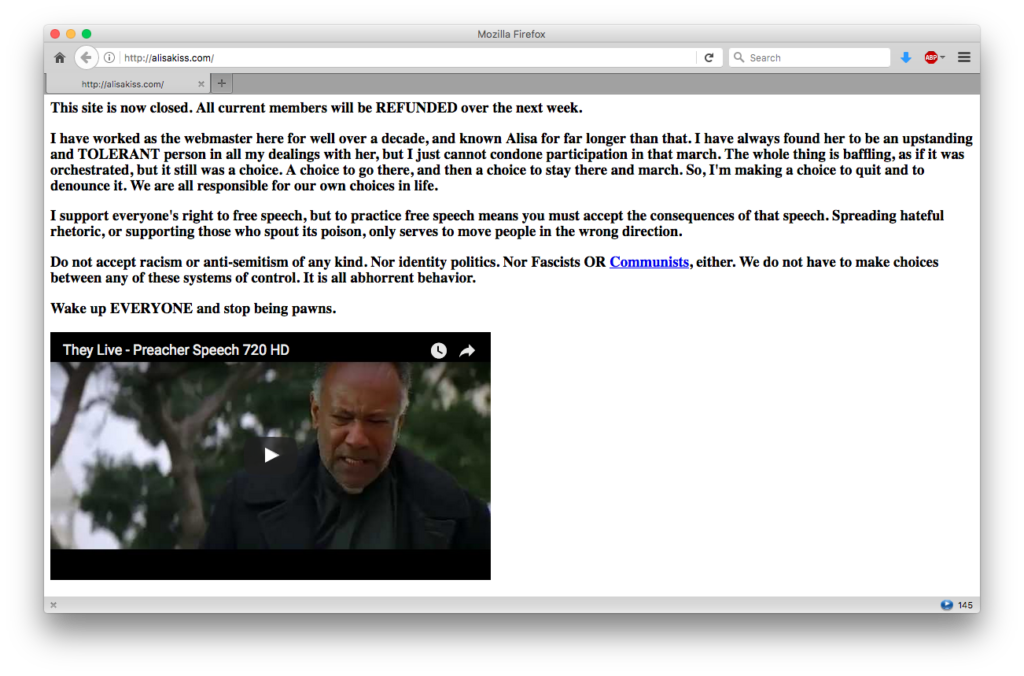 While I'll be the first to admit that taking the site down on the way out the door wasn't really all that professional, it is kind of satisfying to see.