Duke City Comic Con Head of Safety Is a Registered Sex Offender (Updated)
Bill Stewart is the Operations Director and Head of Security for Colorado based GalaxyFest. He's additionally the Head of Safety for Jim Burleson's New Mexico based Albuquerque Comic Con, Santa Fe Comic Con, and Duke City Comic Con. He's the one enforcing the harassment policies at GalaxyFest, and in ensuring the safety of attendees at Burleson's events.
Oh, and he's also a registered sex offender.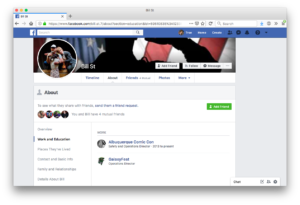 According the the state of Wisconsin court system, Stewart was convicted of second degree sexual assault of a child in 1993, and was sentenced to six years probation. We don't know the specific details of the case, (see update below) but as far as I can tell, based on Wisconsin state law, for someone to be found guilty of second degree sexual assault of a child, they must have had sexual contact or intercourse with someone between the ages of thirteen and fifteen. Stewart was in his late twenties at the time.
Now, I know that was a long time ago, and I don't want to claim that people can never reform, but this has raised concerns. The folks who reached out to us about this didn't feel remotely "safe."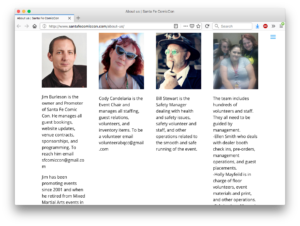 We reached out for comment from the events Stewart is currently working for. GalaxyFest opted not to comment, but Santa Fe Comic Con, Albuquerque Comic Con, and Duke City Comic Con (which again are all operated by Jim Burleson) responded in an… interesting way? Here's what they sent:
Every time a new promotion comes along they get a group of "staffers" who try to discredit our event by sharing the no contest conviction of Bill over 20 years ago when a 17 year old girl met men in a bar and had sex. She was responsible for 5 charges and 3 convictions. We spent countless hours researching this 8 years ago when he started volunteering for us. He has paid his debt to society, wears a reflective vest at our events, and is never in charge of any activities that include children or women alone. He has proven his value as a staff member to our show and we feel the steps we've taken to let him participate in our events are responsible and safe. I will go to bat for his character and think the attempt to list a 28 year old crime as a definition of a mans character and associating it with an event that has plaid no part in that crime is unfair.
So this is a lot to unpack. I am assuming that the the "new promotion" referenced here is the competing convention New Mexico Comic Expo. I honestly don't know if the initial tips we received came from anyone involved with that event, but we verified Stewart's conviction and registration independently.
As for the statement's claims about Stewart's victim, we haven't been able to locate any information that backs this up. Notably the statement (which we assume is written by Burleson) says that the girl was seventeen. This directly contradicts what we were able to find about Wisconsin law (which has remained roughly the same since 1988). In this case, in regards to her age it appears that Burleson is either misinformed, mistaken, or lying. When we asked Burleson to provide anything to verify his accusations he stopped responding to us.
It's also really weird that Burleson says Stewart is "never in charge of any activities that include children or women alone." I honestly have to ask how effective is any department head you've decided can't be left alone with a good chunk of the population? Also, what does it say when the person supposedly defending Stewart doesn't allow him in these situations either?
Burleson's response isn't all that surprising though, as his own reputation is interesting to begin with.

In all honesty, I debated for a couple of weeks about writing this article. As I stated before, this
was
a long time ago. Is this a person who should still be working cons? Would it bother me if he was in literally
any other
position with these events? I don't know. But the fact that the girl was so young, he's in charge of safety and security,
and
one of the convention promoters he works for is telling people that he doesn't let Stewart work alone with women and children?
It's at least worth thinking about.
Update (6/7 12:30a): With further research, we believe we have found additional details about Stewart's initial conviction. An article published on September 29th 1992 in the Janesville Gazette seems to be directly referring to Stewart's case.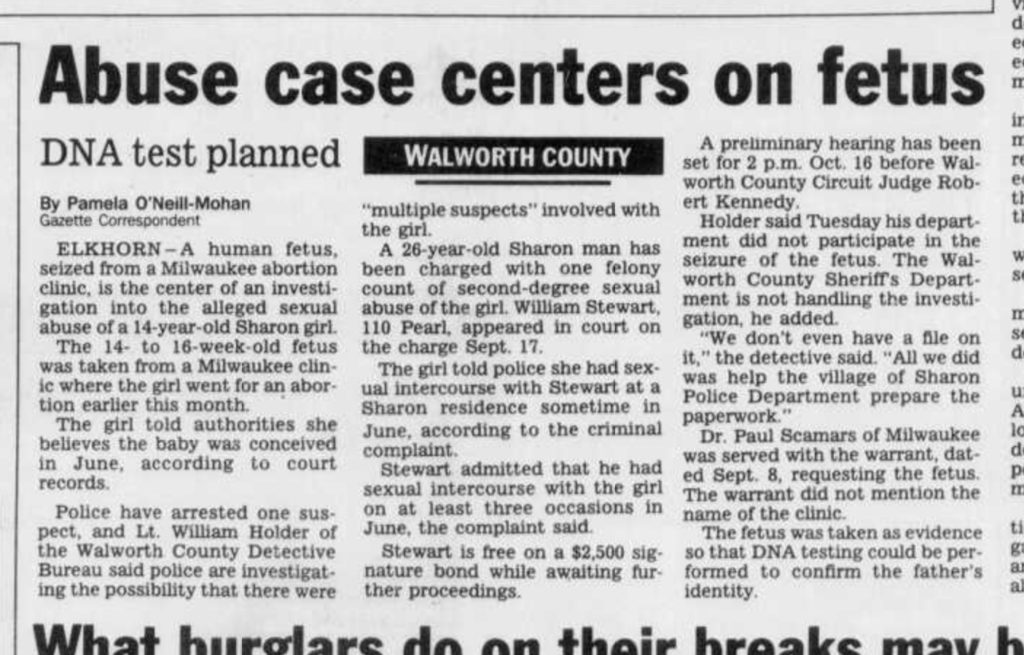 This article seems to confirm that, contrary to the statement Burleson gave us, the victim was fourteen years old. Additionally, assuming the article is accurate, it seems to indicate that Stewart sexually engaged with her multiple times.
Burleson also reached out to us to clarify Stewart's position in his organization. He wanted to make it clear that, unlike GalaxyFest, Stewart was not in charge of his event's security. Instead that "Head of Safety" has purely "operational" duties:
He makes sure we have fire extinguishers and no power cords exposed. He makes sure we don't operate without an Emt on site. He carries a radio and band aids.
Finally, the folks behind New Mexico Comic Expo (who Burleson seemed to reference in his earlier statement) reached out and wanted to clarify that their event is unrelated to this situation:
Our goal with New Mexico Comic Expo is to create a convention that focuses on quality and safety. From the beginning, I have shared with my team that our only focus is creating a positive event for the comic and cosplay community where they can express their fandom. We want to assure the community that safety is one of our top priorities. We've listened to the concerns of the community and we are working hard to make New Mexico Comic Expo a convention worth attending and one that is safe to attend. We look forward to seeing all of on August 16th-18th.
This article will be updated if any more information comes to light.