Nerd & Tie is the home to multiple podcasts and internet shows. From news to commentary to independent music, we aim to fulfill all of your Nerdy and Geeky needs.
---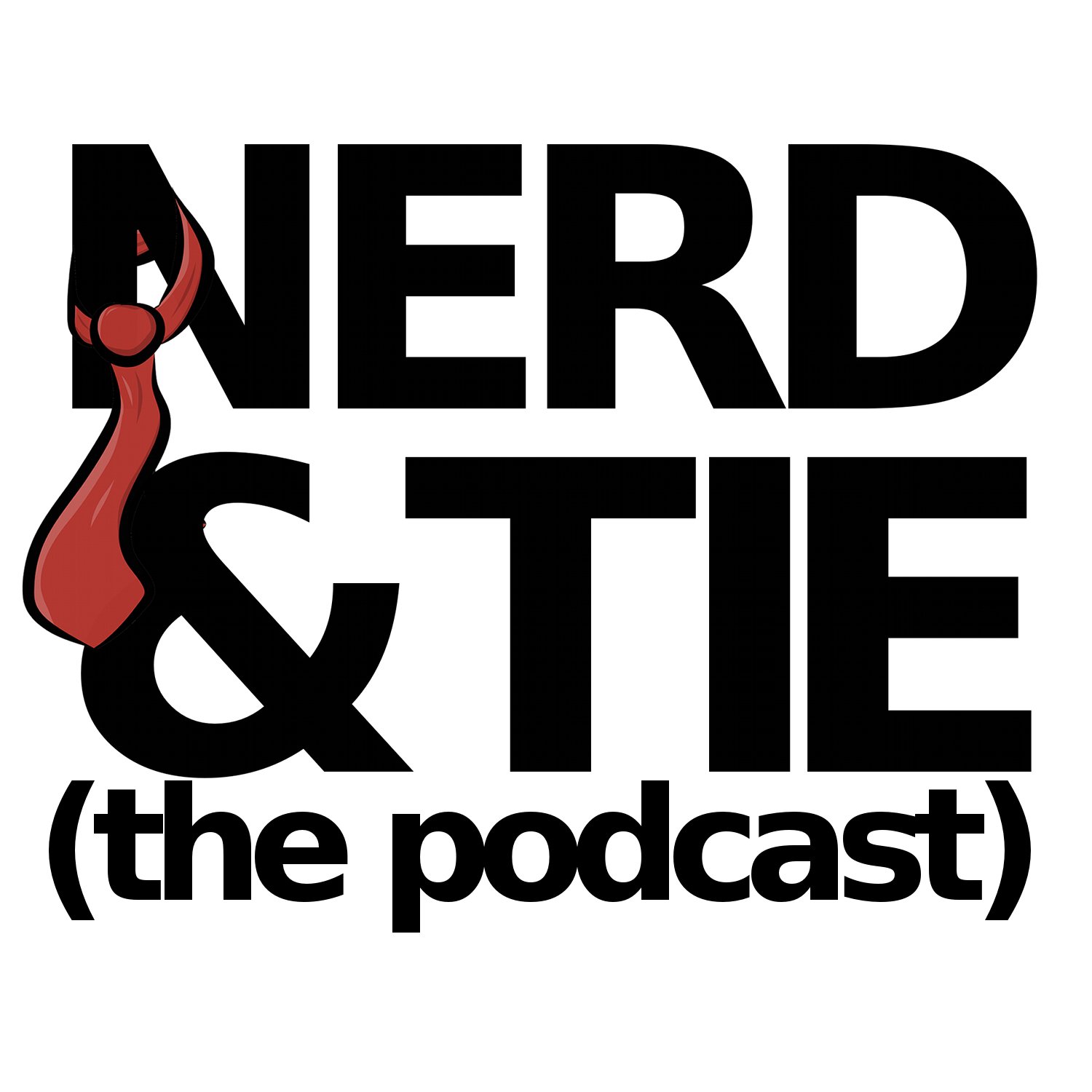 Our flagship podcast, and the origin of our name, the Nerd & Tie Podcast is a regular adventure into the world of Conventions, Science Fiction, Comics, Anime, Movies and anything else geeky or nerdy that we can think of.
Originally updated Fortnightly, the show was shifted to a monthly schedule in 2019.
[ Show Page ][ Archive ][ Subscribe: RSS / iTunes / Stitcher ]
---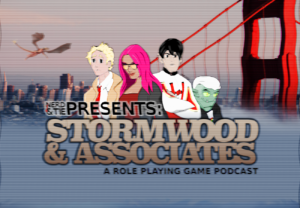 A Roleplaying Game Play Podcast based in a modern fantasy world using the (in development) Super Awesome Action Heroes system. Set in San Ricardo, Calisorta, the show follows the titular Stormwood & Associates, a private investigator and licensed magic user agency as they take jobs, fight off surfer ninjas, run from dragons, and maybe (if they're lucky) save the world.
[ Show Page ][ Archive ][ Subscribe: RSS / iTunes ]
---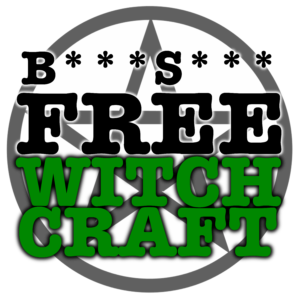 Bullshit-Free Witchcraft is a monthly podcast on the Modern Witchcraft movement, minus any extraneous, well, bullshit. Look, aesthetics are great, and none of us would be here if we didn't love the mystery — but there's a lot of misinformation floating around, and this podcast aims to dispell it… no pun intended.
It's a show designed to cater to all ranges of experience — from those who have been witches for decades to those just starting out. We hope there's something here for everyone.
[ Show Page / Show Site ][ Archive ][ Subscribe: RSS / iTunes ]
---
Two Midwestern lovebirds sit down every week to tell each other strange tales about murder, humanity, and anything else!
From true crime to weird exorcisms to strange Craigslist stories, hosts Jodie Arnold and Tyler Haas are sure to entertain you on this weekly podcast.


[ Show Page / Show Site ][ Archive ][ Subscribe: RSS / iTunes ]
---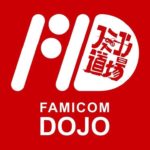 The Famicom Dojo Video Game Podcast is the newest addition to Nerd & Tie's network of shows, though it's far from new to the internet. Famicom Dojo has been discussing the retrogaming scene for over a decade, and we're happy to add their podcast to our lineup.
On every episode of the Famicom Dojo podcast, Sean and Vinnk take to their microphones about the latest video game news, review Future Retro titles, and lament their growing Pile of Shame. It may only update periodically, but it's your best source for retrogaming in podcast form.
[ Show Page / Show Site ][ Archive ][ Subscribe: RSS / iTunes ]
---

Nick Izumi has thoughts about pop culture, and he intends to share them with you. Updated whenever he gets a chance on his youtube channel, get Nick's opinions on everything you can think of, along with stuff you haven't thought of.
Because Nick's not you or me and he has his own ideas.
[ Show Page ][ Our "Nick Izumi Show" Archive ][ Youtube Channel ]
---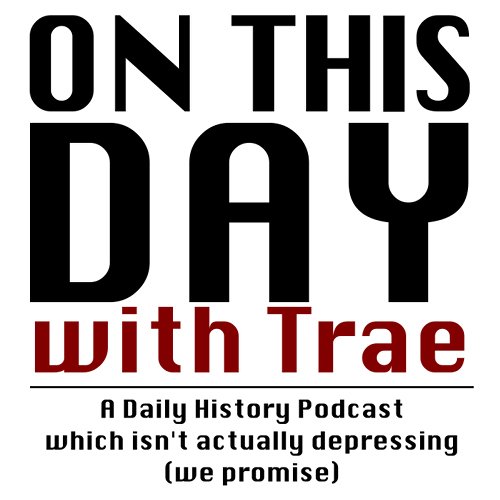 On This Day With Trae is a daily podcast hosted by Trae Dorn, in which they impart a random bit of historical trivia into your day. It's only about a minute and a half long, but it's kind of fun! Trae does their best to make sure that it's not depressing too, so no need to worry about it ruining your day.
Also they recorded all 366 episodes a couple of years ago, so it's almost like listening to history in the first place too!
[ Show Page ][ Subscribe: RSS / iTunes ]
---

3DOh No! is a limited series of Let's Play videos produced by Nerd & Tie featuring the 3DO. A spiritual successor to Trae's old review show 3DO To Go, Trae tackles games with zero foreknowledge of what they're going to play and often is stuck with Japanese import copies that they can't read. Episodes update sporadically.
Mostly this was a terrible idea. This show is always considered "in production" whether it's updating or not.
[ Show Page ][ Archive ][ YouTube ]
Shows Not Currently in Production:
---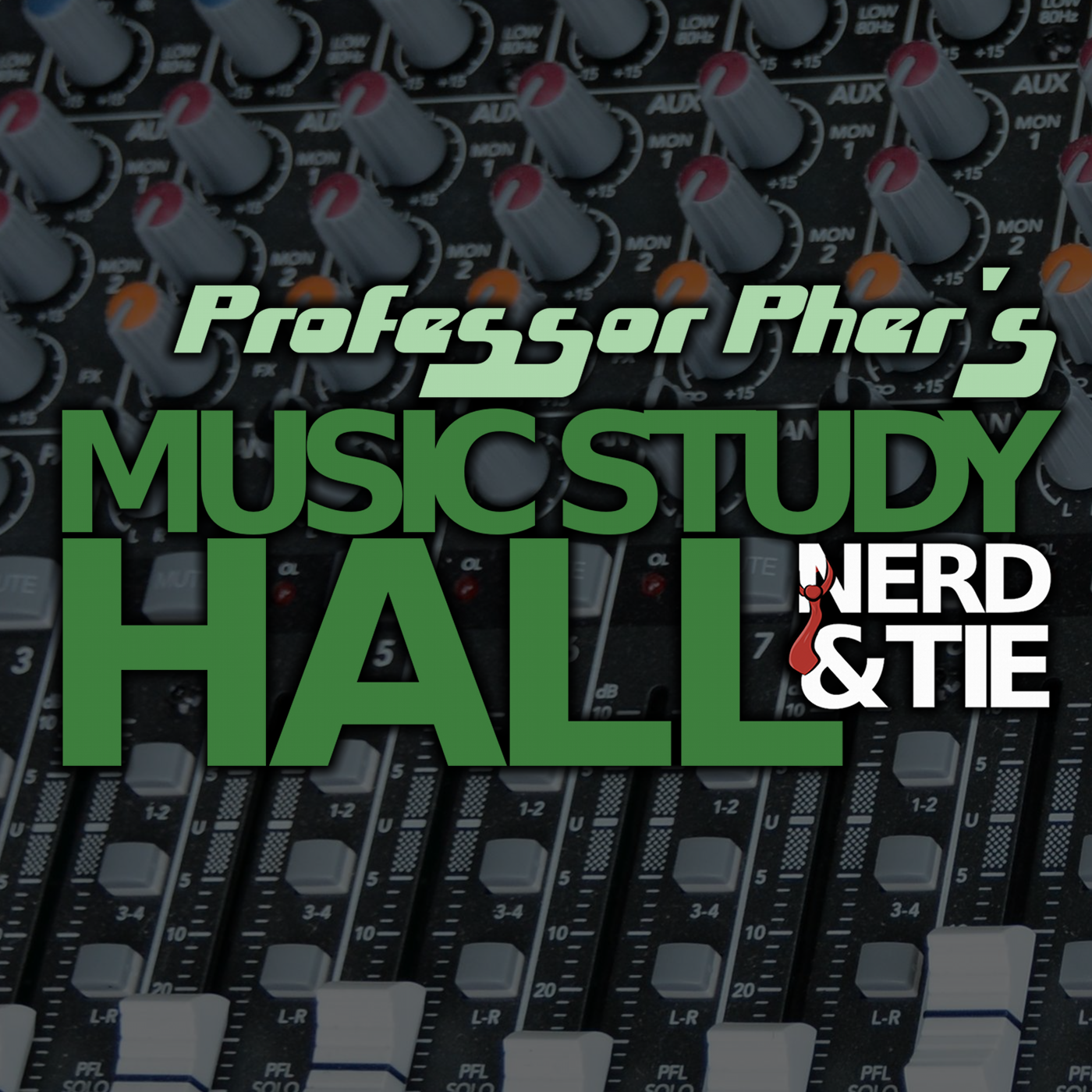 Professor Pher's "Music Study Hall" is a music podcast featuring independent artists from across the Midwest and Greater American Landscape.
Every episode Nerd and Tie's Professor Pher combs the universe for the most interesting original, independent music he can find… and then he plays it for you. From weird electronica you never knew you wanted to incredible glam rockers who aren't sure what decade it is, Pher promises to deliver you something you'll never forget.
(This show is no longer in production)
[ Show Archive ][ Subscribe: RSS / iTunes ]
---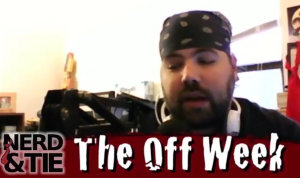 "The Off Week" is a series of videos produced by Nerd & Tie in the weeks where we aren't producing a full length podcast. The goal is to raise questions and make you think about things that you've maybe taken for granted.
This is the first show we made that was exclusively released in video form.
(This show is no longer in production)
[ Show Archive ][ YouTube ]