First Photo of Ant Man's Yellowjacket Released
Entertainment Weekly has put out the first preview image of Corey Stoll as Ant Man's main antagonist Yellowjacket. I could say more, or I could just show you the picture.
I'll show you the picture: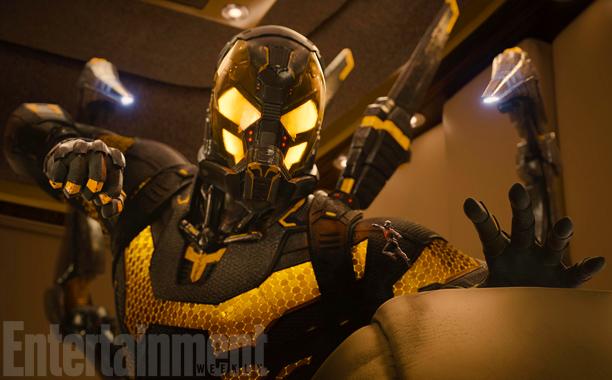 In said image, you might also notice a tiny Paul Rudd jumping into action as Ant Man too.
There's not much more to the EW article, beyond mentioning they're doing a little bit of cleanup in post production, but still — it's nice to see the villain finally.
Ant Man hits theaters July 17, 2015.