The First 'Morgan' Teaser Trailer is Sufficiently Creepy
Luke Scott, son of Ridley Scott, is making his feature directorial debut with Morgan, and man… if the first teaser tells us anything, it's going to be creepy. The innocuous sounding title, of course, refers to an "artificially created person" and… well… stuff happens.
The studio has put out a poster for the film too: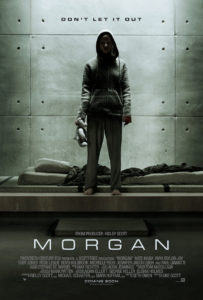 Morgan comes to US theaters September 2, 2016.