Angry Goat Productions Relaunches (Overpriced) Sailor Moon Event, Being Sued By Hobbit Cast Member
Update (5/9): And it looks like Angry Goat Productions has canceled these events. The original article remains below.
---
One of the weirder stories to follow in the con scene this year has been the saga of Angry Goat Productions. They first came to our attention when a supposed scam warning started floating around Facebook about the Sailor Moon themed events at something Angry Goat was planning called Cosplay Unplugged Los Angeles (CULA). While we managed to confirm that this whole thing wasn't so much a scam as it was an extremely poorly mismanaged company, as time went by it appeared that the events were cancelled.
We apparently were wrong though.
Over the last couple of weeks, Angry Goat Productions has launched a new event website, added new information to their company site, and launched a new Facebook event for "LA Moonfest." The event is scheduled for the same weekend CULA originally occupied (May 13-14), though at a new venue — the Doubletree Hotel Downtown Los Angeles.
And man is it overpriced.
Tickets for the event, which are on sale via Showclix, start at $99.99. That's right, it costs a hundred dollars to go to this event. Importantly though, that's not a weekend pass, nor is it a day pass. That $99.99 is for a four hour long event. You see, the weekend is broken into four half day sections, each with its own set of activities. This isn't a con you're paying a hundred dollars to attend, it's effectively a breakfast/lunch with a couple of things afterward.
And it's insane.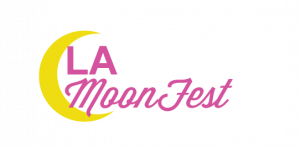 According to the website, the first hour is spent "registering" and getting a swag bag. What else you're supposed to do for that time period is beyond me, but I recommend staring into your bag, wordlessly rethinking your life choices. The event is 21+, so unsurprisingly the second hour features a "champagne reception." I assume there is champagne there, though how much is included in the hundred dollar ticket I cannot say. The website does make sure to mention the cash bar though, so I'm guessing they're expecting you to want to drink way more than what they provide.
After the first two hours, the paths diverge between those who have paid for the basic hundred dollar package and the more expensive one hundred and forty dollar VIP package. If you're on the basic track, your third hour is spent having a Sailor Moon inspired Brunch/Lunch and participating in a Sailor Moon Theme trivia contest. Your fourth is a cosplay contest with a $1000 prize.
Well, at least it's not $10,000 like they originally planned… but if you're counting along at home it means they're doing four contests.
The voices of Sailor Moon are coming to the first year of LA MoonFest! pic.twitter.com/o3FW9nSai8

— LA MoonFest (@LAMoonfest) March 17, 2017
The VIP track is a little different. VIPs
also
get the Sailor Moon inspired meal, but they get to do a photo op with voice actors Robbie Daymond, Cherami Leigh, Sandy Fox, Lex Lang and Lisle Wilkerson too. And yes, these members of the dub cast will really be there — we checked. Hour four for VIP members is spent attending a Q&A panel with the guests as well.
That's right, VIPs don't get to even see the cosplay contest, and unless the guests are present at the brunch, normal attendees will never even glimpse them.
This is… well it's nuts. It's three hours of content with an hour of filler for twice the cost of most Anime cons' weekend badges. While all of these guests are great, they're not exactly people you won't find at other events — and it's certainly not worth paying a hundred and forty dollars just to see them. Frankly, the perks of that VIP package are things you rarely have to pay extra for at Anime cons. Formal photo ops are rare at anime cons, but most guests are more than happy to take a picture with you in their autograph line for zero cost.
That autograph doesn't usually cost any money either.
Nor would a Q&A panel.
Honestly, it's like Ray Jelley took all the worst parts of the Comic Con industry and tried to apply them to an Anime event, all the while stripping out the parts of a con that are easy to get right. You know, like vendors, fan run panels, a cosplay contest that your high paying customers can attend. Jelley doesn't seem to remotely understand this fandom, and it shows.
But since literally every single event his company has planned over the last few years has been cancelled, maybe this whole thing won't happen still anyway.
The icing on the cake here is that in addition to this craziness, Ray Jelley and Angry Goat Productions are currently defending a lawsuit filed earlier this month from someone they had previously booked as a guest at a few of those cancelled events. Actor William Kircher, best known to our readers as having played Bifur in Peter Jackson's Hobbit films, was slated to appear on at least one cruise and on the infamous "Cosplay Train."

Hosted by @WilliamKircher take #CosplayTrain to #SDCC. Tix are 50% off till tomorrow. All-inclusive. Don't miss out! pic.twitter.com/yZ5BPhySG4

— CosplayTrain (@CosplayTrain) July 3, 2016
Kircher is apparently suing Angry Goat Productions over
a trademark issue
, though as we lack any other details of the case we're not sure exactly what they're about. Most likely the suit has to do with how Angry Goat Productions promoted their (cancelled) events using his image, but again that's conjecture.
All of this, and we haven't even touched on Angry Goat Production's Outlander themed events. I think it's fairly obvious though that it's worth avoiding events from this company, especially when you consider Jelley's track record of cancellations and how overpriced this whole thing is. I'm pretty sure there are better things to do with your time and money.