Is Ray Jelley Running a Roman Themed Event Called "Like Caesar?"
Some of you may remember that last year we ran a number of stories covering Angry Goat Productions and it's owner Ray Jelley. If you don't feel like trodding through half a dozen stories today, the short version is pretty simple — over the years a man named Raymond Francis Jelley has announced a series of events which then all ended up being cancelled prior to taking place.
There are a number of other details, including a lawsuit filed by a member of The Hobbit films, but that's really the important bit.
In any case, after a string of announcements under the Angry Goat moniker, and a Harry Potter themed train under a different name, Mr. Jelley seemed to drop off my radar for a while. He seemed to go silent, and that was just fine as far as I was concerned.
Well, at least until recently.
Over the last couple of weeks, Nerd & Tie has received messages from multiple sources pointing us to an event called "Like Caesar." The official website is kind of confusing mess, but it appears to be a Roman themed event scheduled for next spring.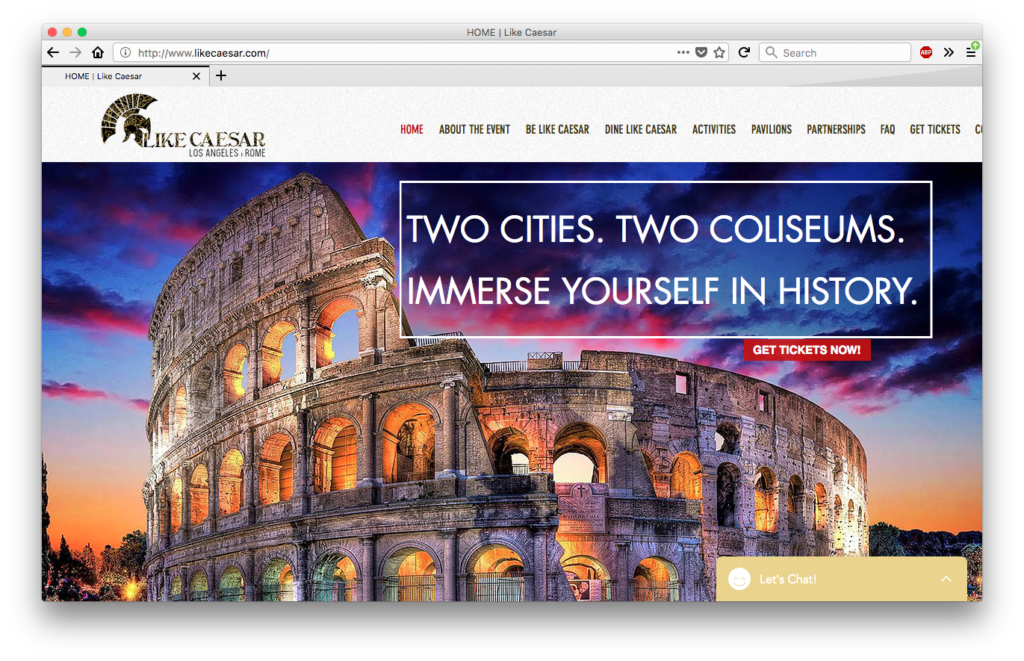 There's not a lot about it I can really say about the event itself right now. Tickets don't appear to be on sale yet, and there are a number of pieces of place holder text on the site right now. The reason I bring it up though is that the event's primary organizer is listed as "Raymond Francis and Associates," and according to the (multiple) people contacting us, the Raymond Francis mentioned is none other than Raymond Francis Jelley.
And this seems to pan out.
While researching this story, I found a Better Business Bureau listing for a Raymond Francis and Associates which lists a West Hollywood address. That address happens to match the West Hollywood address listed on the legal registry for Angry Goat Productions (which is legally owned by Ray Jelley's wife Jill Jelley).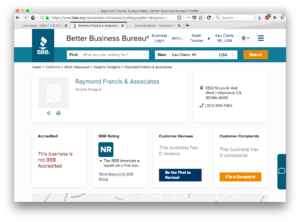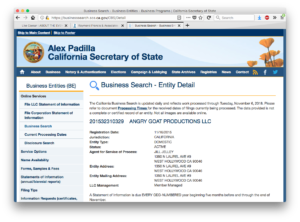 So the question you have to ask is "what does all of this mean?"
Quite simply, Mr. Jelley appears to be launching another event. Will this event actually happen? I have no idea. Historically it doesn't appear that anything he's announced has ever happened, so color me pretty damned skeptical. The fact that he also seems to be obscuring his name is also a bit concerning this particular go round. Though, to be fair, if I had that many cancelled events on my record, I'd probably want to obscure it a bit as well.
So I guess you should take from this what you will. We haven't found a refund policy in case this one doesn't happen too yet, though that may be forthcoming prior to tickets becoming available. If it's anything like his last venture though, I wouldn't count on anyone who pays getting their money back.
Assuming tickets ever go on sale in the first place.