Every Convention Staff Needs to Have the COVID-19 Conversation
Right now I'm saying something that most conventions have already considered, and if your con's staff already has plans (or is trying to make them) you don't need to read this. You're already doing the thing, and feel free to going about your day. This article is for everyone else. This article is for the people who haven't.
The coronavirus situation is serious and your convention needs to be making plans to deal with it.
We've seen the postponement of Emerald City Comic Con, and it's now been announced that SXSW has been cancelled this year. We could put together a list of conventions affected by the ongoing outbreaks, but PopCultHQ has been maintaining a list so (rather than double the effort) I'll just link you to their coverage.
The fact is we are dealing with a disease where it's possible that some infected people can be contagious while appearing healthy for weeks. Transmission happens when people are in close proximity, and since this is a new form of the disease, odds are if you're exposed you're going to get it. And you can talk about how mortality rates as a percentage are only slightly higher than the flu, a lot of people don't get the flu. There are plenty of people who walk our convention halls who have a good chance of dying if they get infected.
I don't know about you, but I'm a fan of having none of my convention's attendees die.
So yeah, it's time to talk. How drastic your conversation is depends on how bad things are where you are physically along with who might come to your event. If you're an event like SXSW where people come from all over the world… consider not holding your event immediately. Postpone it if you can, but no event is worth people's lives. If you're a regional event, you need to look at the landscape. If you're in a city or area with an active outbreak, do not hold your event, I beg of you.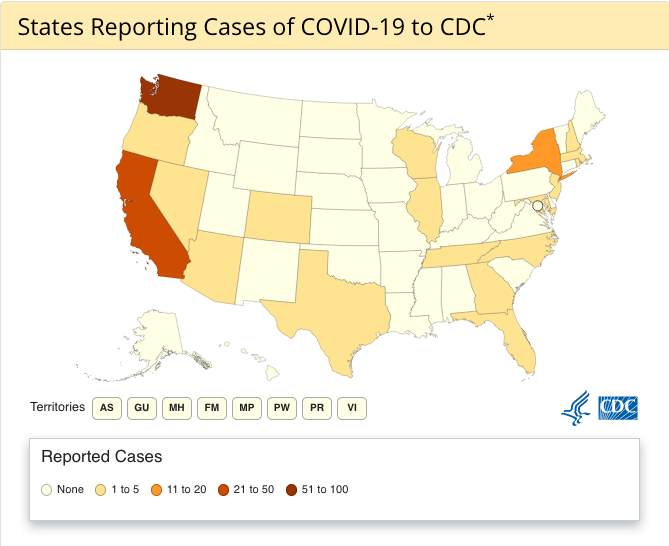 For regional events where there isn't
currently
a local outbreak, you can still go forward, but be careful. Consider enacting a no-touch policy with guests and staff, and encourage attendees not to come into physical contact with each other. Like "Free Hug" signs are fun, but this is
really
not the time. It seems cliche to say "wash your hands and don't touch your face," but
wash you hands and don't touch your face
. If you have staff members from at risk populations, see if they can stay home this year. Attendees who may be more at risk may want to consider skipping cons this year in general.
I mean, I'm not a medical professional, so don't take me as an authority — but 100% review the CDC's information about prevention. And please remember this is a changing situation, and your plans need to be flexible. Once your event makes a plan, it isn't "done" — you may need to change that plan if things get worse.
Finally, remind people that if they're sick to stay the f*** home. I don't care if you've been looking forward to [insert con] all year, your weekend of fun is not worth risking people's lives. This goes for staff, vendors, guests, and attendees alike. Right now we need to do our best to make sure everyone makes it through this situation.
Be careful out there.