San Japan Chair Dave Henkin Steps Down After Controversial Statements
There may not be any conventions currently happening, but that certainly doesn't mean that there isn't any convention news. San Antonio, TX based anime convention San Japan announced yesterday that convention chair Dave Henkin has stepped down and been removed from their leadership.

Henkin's removal was in response to a tweet on his personal @Proz twitter account where he defended the convention's decision to not invite people of color as guests, while simultaneously seemingly defended inviting known sexual predators. While Henkin has privated his account (
and obscured it from search
), screenshots of the tweet have been circulating widely: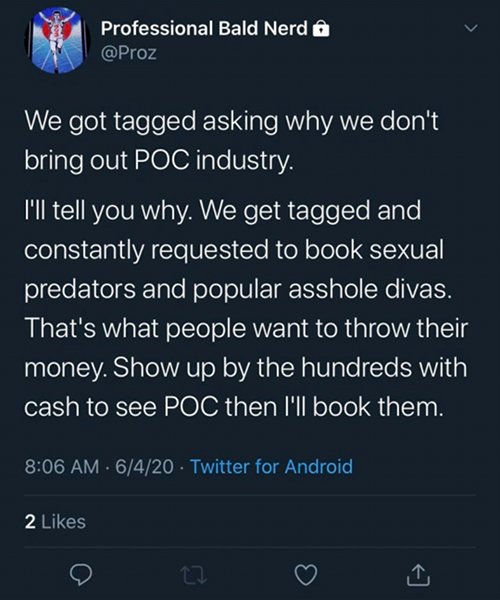 While Henkin stepping down is overall a good sign, some have argued that it's still just the first step when it comes to widespread progress in the anime con circuit, and that we have to do more.
I'm glad Dave is stepping down at @SanJapan, but it deserves mentioning that behing the scenes, con runners are busy supporting one anothers bad decisions as PR exercises rather than meaningful reflection and correction.

Same people who defended Kopf stand by Henkin now. pic.twitter.com/aNOeAeJKPE

— Kicking Pigskin Boot Licking Fashies (@ljmontello) June 7, 2020