We're Joining Forces With Chippewa Valley Mainstreet Radio!
While Nerd & Tie has a global audience, we've always felt Foolish that we don't dedicate more resources to where we're based — Northwestern Wisconsin. With that in mind, this April is bringing some big changes to the network.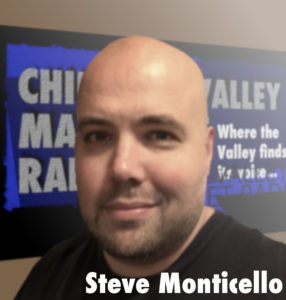 We've decided to join forces with the local podcast network Chippewa Valley Mainstreet Radio! Chippewa Valley Mainstreet Radio will bring you all of the latest informed opinions from host Steve Monticello. We know that people will seemingly believe anything, so this April (and beyond) we don't want you to get fooled.
That means from now on, besides bringing you shows like Stormwood & Associates, Cool & Unusual Punishment, BS-Free Witchcraft, and Nerd Star EDM, we'll also be bringing you great shows like Accountant with an Ale, Recycled Language (hosted by a local waste disposal company here in the Chippewa Valley) and Feast Mode Children (where we discuss how gross it is to watch children eat).
All of their shows are moving here to Nerd & Tie, and we can't wait. Attached to this post is the latest episode of Chippewa Valley Mainstreet Radio's "Voice of the Valley" just to whet your appetite. Because we're being 100% serious right now. Trust us. We would never lie about this. Never.
Podcast: Play in new window | Download
Subscribe: Apple Podcasts | Google Podcasts | Spotify | RSS